It's a family, a house, a winery.
Sometimes these three components are not easy to combine, but then one is essential for the other.
Amilcare Gaudio,
who had spent an entire life as an oenologist for his brothers and other Italian and non-Italian wineries, decided to make his own vision of winemaking a reality.
At 63 years old he knew what he wanted.
monferrato style
Indigenous varieties, whose "prince" should be the GRIGNOLINO grape variety.
balance and gaudio!
"Bibe Cum Gaudio" has always been a distinct style of wine drinking: balanced wines to enjoy and to share with other people.
quality of terroir
Authentic production of Cru and exclusively bottled sale.
RESPECT YOUR BODY AND DRINK RESPONSIBLY
In our family it is common to start tasting wines around the age of six, of course only a few drops of Malvasia.
We have to understand the values of who we are and "our family's tradition", follows good eating habits and delightful wine consumption.
"Bibe cum Gaudio" means drinking with joy and feeling good, not getting drunk.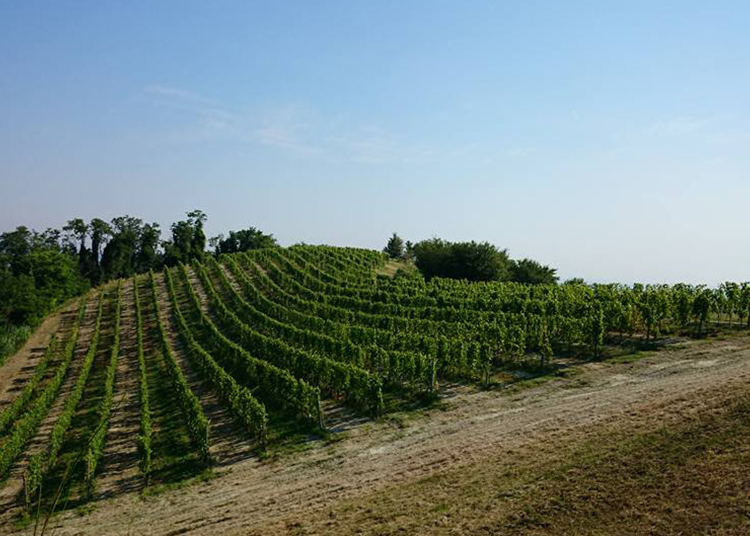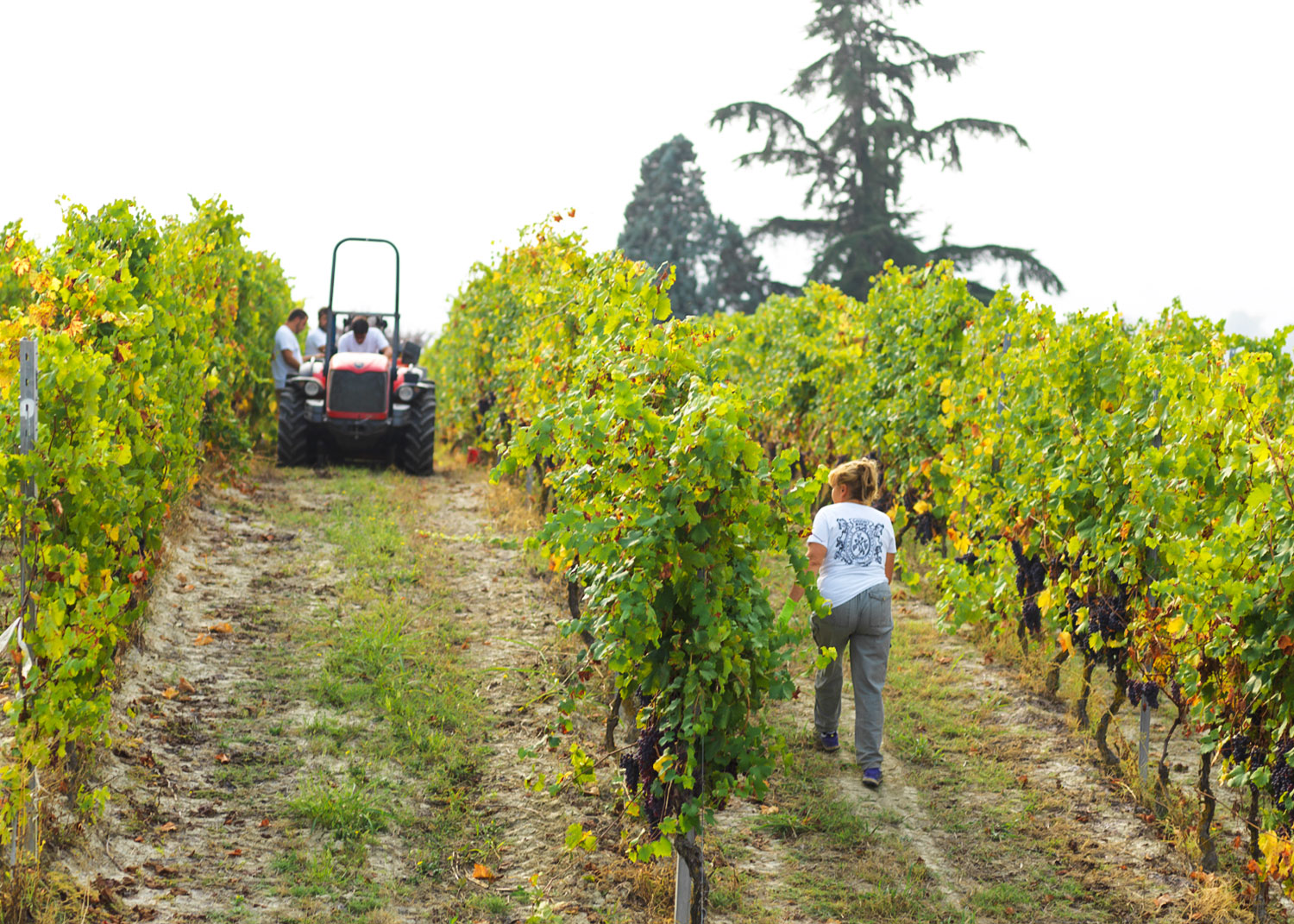 For this reason our vineyards are precious to us as partners in life: a place where we work every day.
It is essential for us to live in harmony with nature and our land "which has been an essential part of our family's history for generations".
amilcare
Brilliant founder of the "Bricco Mondalino"cellar, a charismatic and cheerful person with a great will to live. It was impossible not to meet him in our region's and not to exchange a glass of wine or a laugh with him. After years of observations and working for the "Gaudio brothers" as well as other cellars, Amilcare decided to realize his vision of an own winery: welcoming, functional, and well equipped to produce high quality wines of the Monferrato region.
mauro
Amilcare's son, who after finishing a chemical engineer degree at Politecnic University in Turin, decided to help his father in the just born family business, thanks to an excellent command of foreign languages: German, French and English. He was responsible to introduce the wines in Italy and foreign markets, and together with his father, got involved in the wine cellar and the work in the vineyards. In particular, he became not only a winemaker but also a viticulturist. He deviated from his father's original idea to only buy grapes and started to buy own plots of land: not for their proximity to the winery, but for their sun exposure and quality of the "terroir". Today he oversees the winery's administration and our wine tastings.
beatrice
Second daughter of Mauro, is immediately involved by his father in the vineyard, in the cellar and in fairs and also abroad for the sale of wine. At the age of 17 she chose the road for Oenology and graduated to 25 in the Master in wine and oenological Sciences. Before finally joining the company, Decide to make some experiences abroad. At the age of 19 she worked a month in Germany to learn German after years of study, and between 22 and 23 years she worked for two wineries during the harvest, one in Portugal and one in Australia. In The company is oenologist, commercial and vignaiola.
gabriella
Mother and affectionate grandmother originally from Casorzo, tireless worker, with experience in the countryside since the age of five. She has worked in a bank for 38 years, and after retiring, is an essential mainstay, not only of the family but also of the Gaudio winery. She coordinates the work in the vineyards and manages the house, while being very attentive to detail and to people. She basically is the company's agronomist.
valentina
Recently started to work with us again, she is a smiling and open personality always ready to welcome you in the winery. If she has put something in her head, nobody can change her mind. She handles visitor receptions in the cellar and helps with the work in the vineyards as well as the management of the house.
matteo macchi
Being a winemaker and agronomist from the Province of Pisa, he has joined the Gaudio winery in 2008 and is an integral part of the family. He is in charge of the wine production and the management of the cellar. He also is the company's tractor driver.